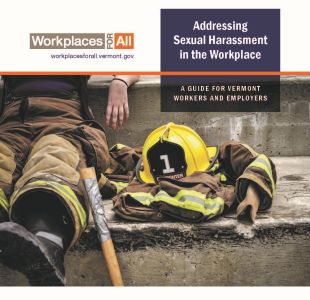 A 32-page comprehensive guidebook providing helpful information, guidance, and resources on this topic.
A 2-page fact sheet about sexual harassment providing definitions and details about this topic.
People struggle to determine what the best or most helpful course of action would be if they witness sexual harassment in the workplace. If you find yourself in a bystander situation, Vermont Commission on Women's 2-page flyer sheds light on some ways you can help.