"Which hat keeps you up at night?" The mixed metaphor made those of us around the table laugh. We were talking shop over lunch recently, as businesspeople are wont to do. After the first few responded to the question, it was clear that the HR, human resources "hat" was troublesome for many. 
It is common for a Vermont small business owner to juggle many hats, including the role of human resources manager. Small businesses have special needs for business support services. That's because unlike big corporations with whole departments of people dedicated to marketing, social media management, sales, customer service, HR, etc., a small business has just a few people (or in some cases, one person) wearing all the hats.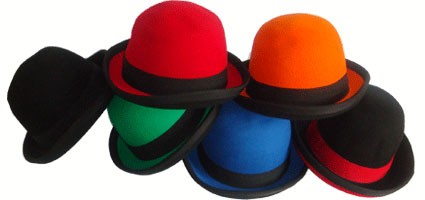 Keeping on top of changing and complex labor laws and best practices on a part-time basis can be a challenging (and risky) hat to juggle for a Vermont employer. Stories, shortcuts, and myths thrive when you are pressed for time and information.
The effect of workplace discrimination myths in Vermont
The impact of myths about workplace discrimination is magnified in a state where 59.4 percent of Vermont employees work for small businesses. Vermont ranks third nationally for the percentage of employees who work for small businesses.
You likely know that federal and state laws prohibit employers from discriminating against applicants and employees based on protected classes such as race, sex, religion, age, and disability.
But I often hear common myths about how nondiscrimination laws work as I am out and about in the Vermont business community. Such myths make it harder for employers to comply with the laws and to create a healthy, safe workplace where people and productivity thrive.
Let's debunk seven myths about discrimination laws that you may come across.
Myth #1: Nondiscrimination laws don't cover small employers.
Fact:  Vermont's nondiscrimination law, the Fair Employment Practices Act, covers even the smallest of employers — those with one employee. Additionally, the federal Equal Pay Act covers virtually all employers, and most federal workplace nondiscrimination laws include employers with 15 or more employees. 
Myth #2: Discrimination is a problem only at the worst workplaces.
Fact:  Discrimination and harassment can happen anywhere. Even though you value a fair and equitable workplace, biases, or forms of unconscious discrimination and harassment are ubiquitous. Prevention is your best tool. Develop effective policies, practices, and training to prevent and respond to unacceptable behavior. Encourage your employees to report problems before they become widespread. If an employee complains, investigate promptly, and protect the employee from retaliation. Take swift and appropriate corrective action to remedy any misconduct that has happened, and to prevent it from happening again.
Myth #3: For employers to be held liable, the discrimination must be intentional.
Fact: Both intentional and unintentional discrimination are covered by employment laws. For example, what seems to be a neutral policy or practice can unintentionally have a disproportionate effect on a protected group of employees. Think of how a policy requiring employees to be a certain height would have a disparate impact based on sex or national origin that may violate federal and state laws.
Myth #4: If a job requires a lot of travel and long hours, it's OK to ask applicants during interviews about their current family responsibilities or whether they intend to become pregnant.
Fact:  Federal law prohibits employers from discriminating against workers based on pregnancy. And effective January 1, 2018, Vermont amended its Fair Employment Practices Act to require  a reasonable accommodation be made for an employee's pregnancy-related condition unless the accommodation would impose an undue hardship on the employer. If you want to ask applicants if they can meet certain work hours, overtime, or travel requirements, you can  state these requirements, and ask applicants if they can meet them. Then consistently ask all applicants/employees, not just women.
Myth #5: Retaliation complaints are unusual.
Fact: Retaliation is now the most common form of complaint filed with the Equal Employment Opportunity Commission (EEOC).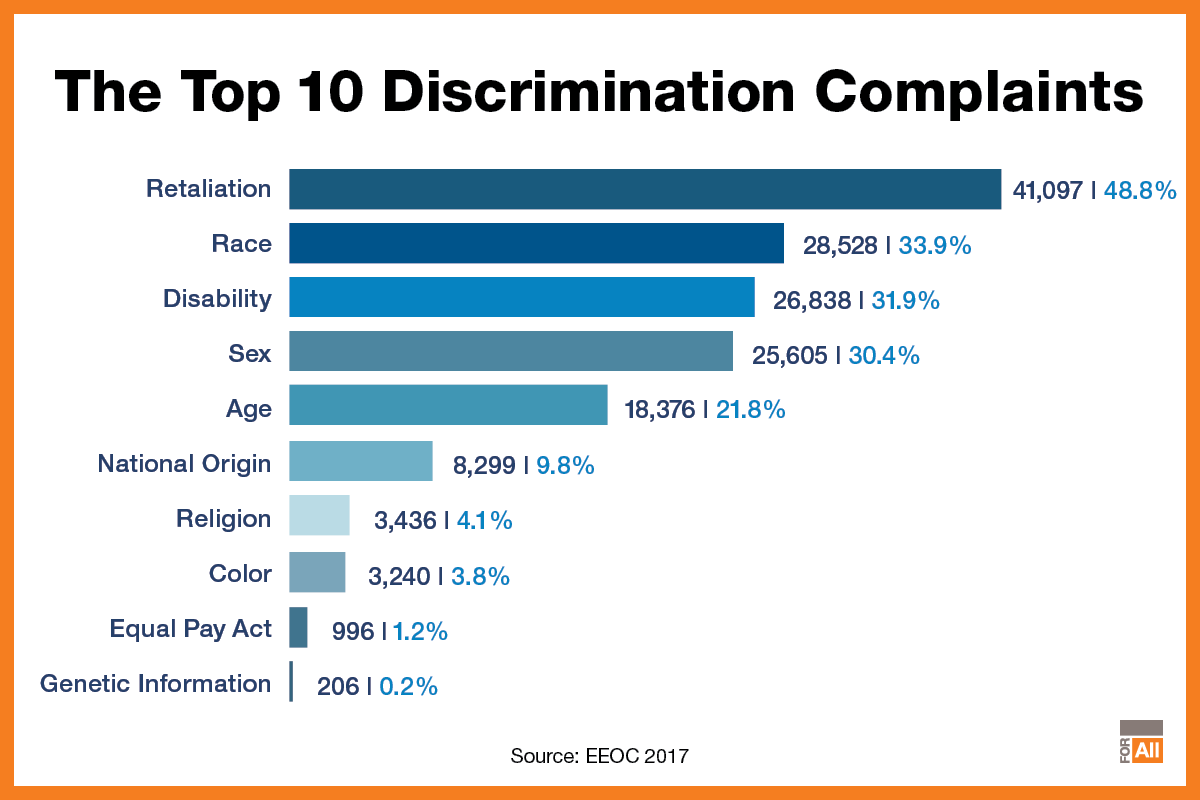 Myth #6: Using an applicant's salary history is the best  way to determine their starting pay when drafting a job offer.
Fact: A candidate's pay history is likely to reflect the biases and discriminatory pay practices of previous employers. It is well-documented that women, African Americans, and other people of color are paid less than their peers for the same or substantially similar work. If you  rely on pay history when making a job offer, it could perpetuate the pay gap. That's why Vermont expanded the Fair Employment Practices to enact a law (21 V.S.A. § 495m) that bars employers from inquiring about or using an applicant's pay history.
Myth #7: To be entitled to a "reasonable accommodation," an employee must specifically request it.
Fact: The Vermont Fair Employment Practices Act prohibits employment practices that discriminate against a qualified individual with a disability, and the Act covers all employers, regardless of size. It is your awareness of an employee's disability that triggers your responsibility to consider reasonable accommodations such as reduced hours. Federal law applies to employers with 15 or more employees and requires reasonable accommodations for employees and applicants with disabilities or sincerely held religious, ethical, or moral beliefs unless doing so would cause undue hardship.
Conclusion
Make sure you understand the federal and state nondiscrimination laws that apply to you and the employees, independent contractors, and interns in your workplace. The State of Vermont developed the resources available on the website workplacesforall.vermont.gov to help Vermont employers learn more.
Pat Heffernan, Founder and President
Marketing Partners, Inc.
Marketing Partners, Inc., is a Vermont-based creative firm founded in 1992 and an early signer of the Vermont Equal Pay Compact.
Disclaimer:
Views or opinions expressed by the author do not represent Workplaces for All, the Vermont Commission on Women, or the State of Vermont, and are not intended to serve as legal advice about how to handle specific issues or conflicts that arise in the employment context.
-----------
2018 Small Business Profiles for the States and Territories, U.S. Small Business Administration